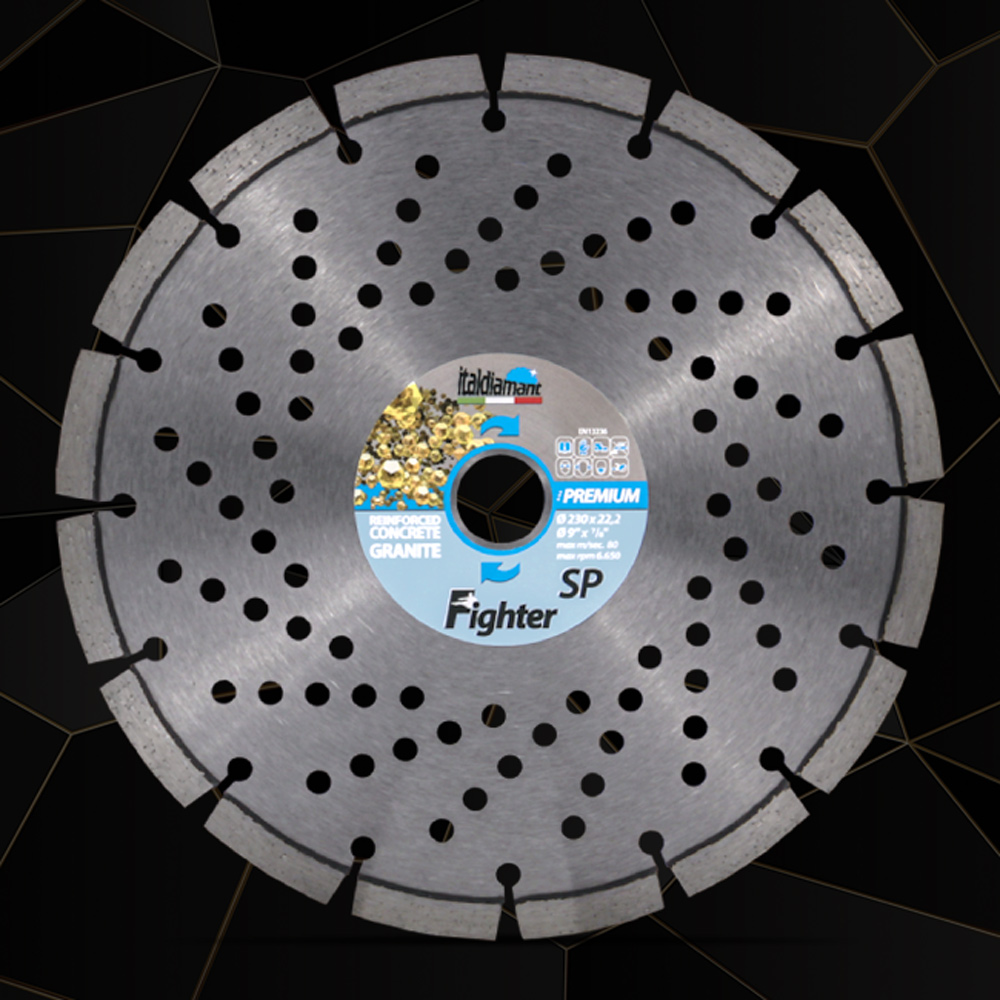 cutting blades fighter sp
Hight quality diamond assuring an excellent cut on a wide range of building materials.
Segment height 10 mm: long life.
Steel core with holes: fast cooling assures correct use even in the hardest conditions.
Laser welding: maximum security.
Ideal for concrete, poroton, reinforced concrete, self-locking block, fired bricks, aggregated concrete.
Suitable for granite, porphyry, tuff, clinker.
ARE YOU INTERESTED? WRITE US FOR MORE INFORMATION