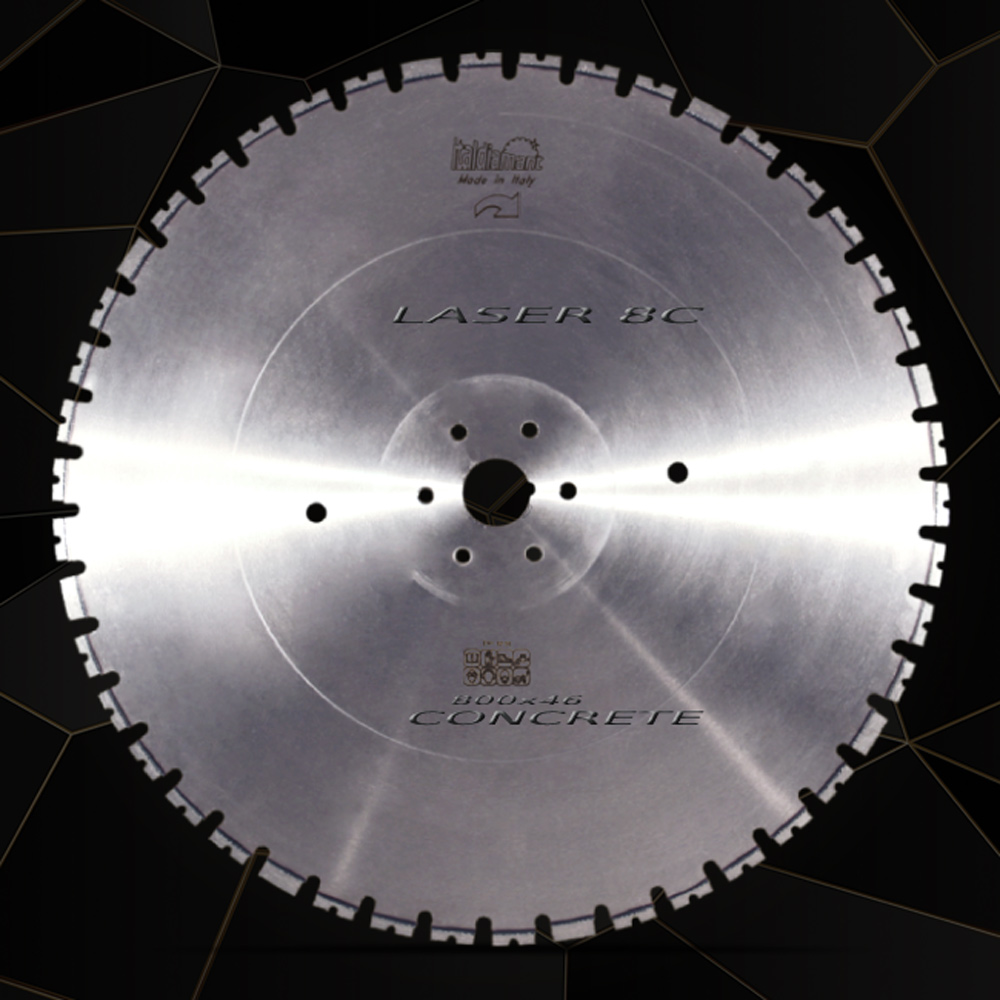 Professional blade ideal use on machines with 12 HP (9 Kw) or higher engine power, for machines with lower engine power we reccomend 1C line.
Segment height 10 mm: long life.
U shape segment: easy cut and fast speed.
Laser welding: maximum security.
Ideal for reinforced concrete, cured concrete.
Suitable for asphalt.
ARE YOU INTERESTED? WRITE US FOR MORE INFORMATION